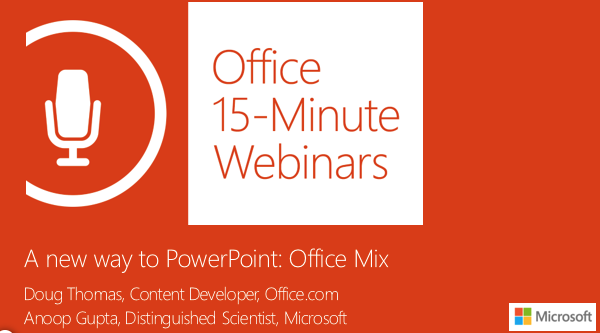 Office Mix allows you to turn your PowerPoint decks into interactive online lessons or presentations. This FREE download adds functionality to PowerPoint 2013 so you can record audio or video of yourself presenting, write on your slides as you speak to them, insert quizzes, polls, online videos, and more.
Click here for the recorded webinar session.
*Please note this product is not yet compatible with Office 2016 or with Office for Mac. If you are interested in a similar product, please contact Faye Haggar at faye.haggar@unmc.edu or 9-5674.