With the arrival of a new year comes another jam-packed schedule of EdTech & Innovation conferences and events around the world.
Download the calendar of upcoming gatherings, intuitively compiled by EdSurge HigherEd.
Click image to enlarge.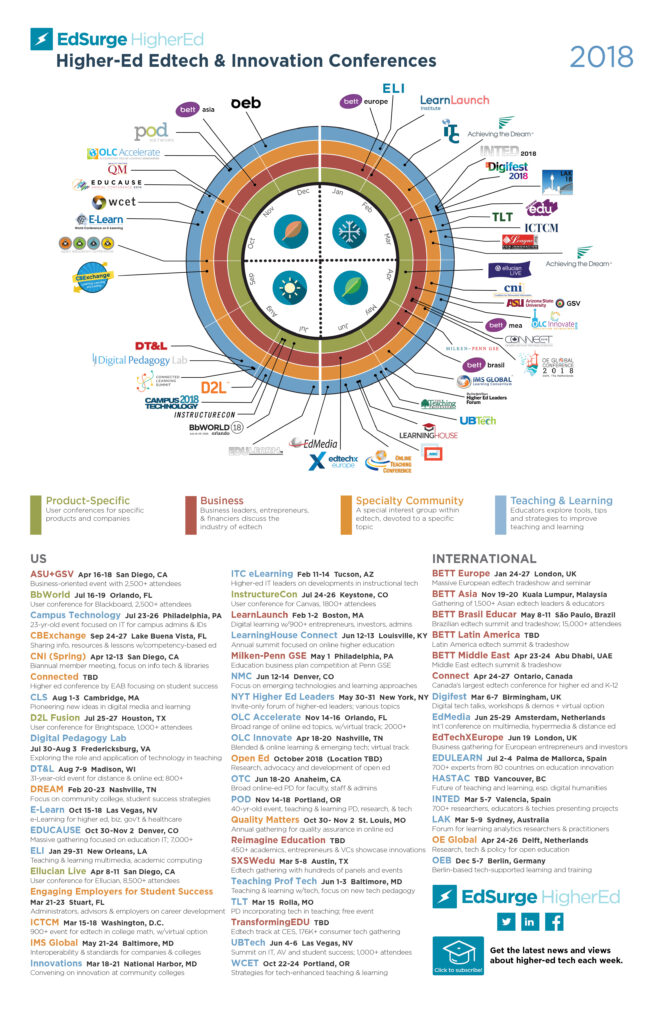 ---
About the Author
Peggy Moore, MSEd, is the Director of E-Learning at UNMC. She specializes in adult learning with over 20 years in learning and development solutions, instructional design and educational technology. She loves the fast-paced environment of e-learning and collaborating with faculty on developing curriculum in higher education.