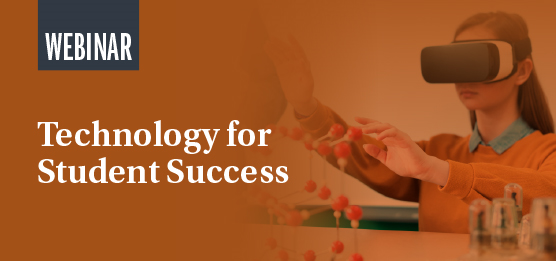 Tuesday, September 25, 2018
1:00 p.m.
Registration
Colleges are turning to technology to help increase student retention and graduation rates. But with so many options available, how do they choose the right one?
This hour-long webinar will focus on how technology is enhancing two key areas: academic advising and student-learning outcomes. In addition, it will discuss how cutting-edge technologies, like chatbots and machine learning, may benefit student success.
Participants will learn:
How to get faculty and students on board with using new tools
What it takes to evaluate whether a new tool is working successfully
How to adapt technology to meet the specific needs of your students