Updating or developing a new course can eat up a lot of your time, especially if you are incorporating images. So what are the best ways to maximize your time and still get the images you need? Google images? No, probably not the best answer. Creating your own? Doable, but time consuming.
One easy way to add images to a project and have an immediate positive impact is to use stock images and templates. The E-Learning Program at UNMC has purchased a subscription to E-Learning Brothers image and Articulate Storyline library, available to UNMC faculty and staff.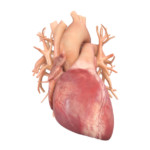 Here are the types of images you can access:
If you would like to use one of the images from E-Learning Brothers, send a download request to elearnlab@unmc.edu with an image name and identifying number.
---