The New Year is a perfect time to take stock of your career goals. If you find yourself year after year feeling disheartened about not achieving the goals set, there may be a flaw in your strategy.
Use goals to achieve success
Goal setting is often challenging and may take several attempts to establish. A mentor can help clarify a set of goals with you, although be sure to create an initial list to discuss in order to establish the framework and focus for your mentoring sessions.
To be the most effective, make sure your goals meet the S.M.A.R.T. criteria. Check out the infographic below for more information: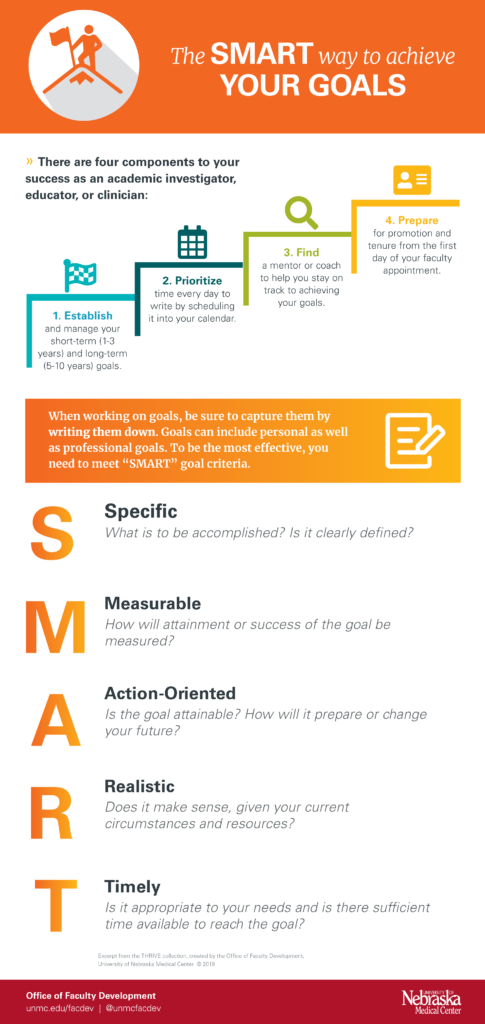 >> Download a printable version of this infographic.
oN M td o LGI