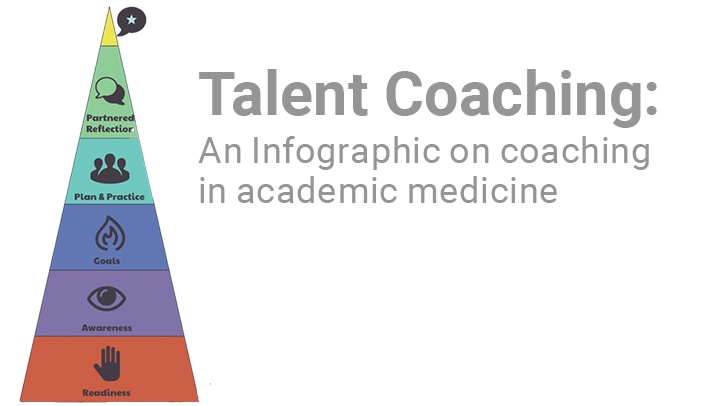 COACHING for peak professional performance is making a strong appearance in academic health science organizations. But, use of the word coaching can be confusing with so many applications including life coaching, academic coaching, and peer coaching.
The following infographic offers a snapshot of the defining features of TALENT DEVELOPMENT COACHING. Talent coaching is an investment in individuals and could be considered a personalized form of faculty development. It is based on a focused model of inquiry and reflection that helps shape performance.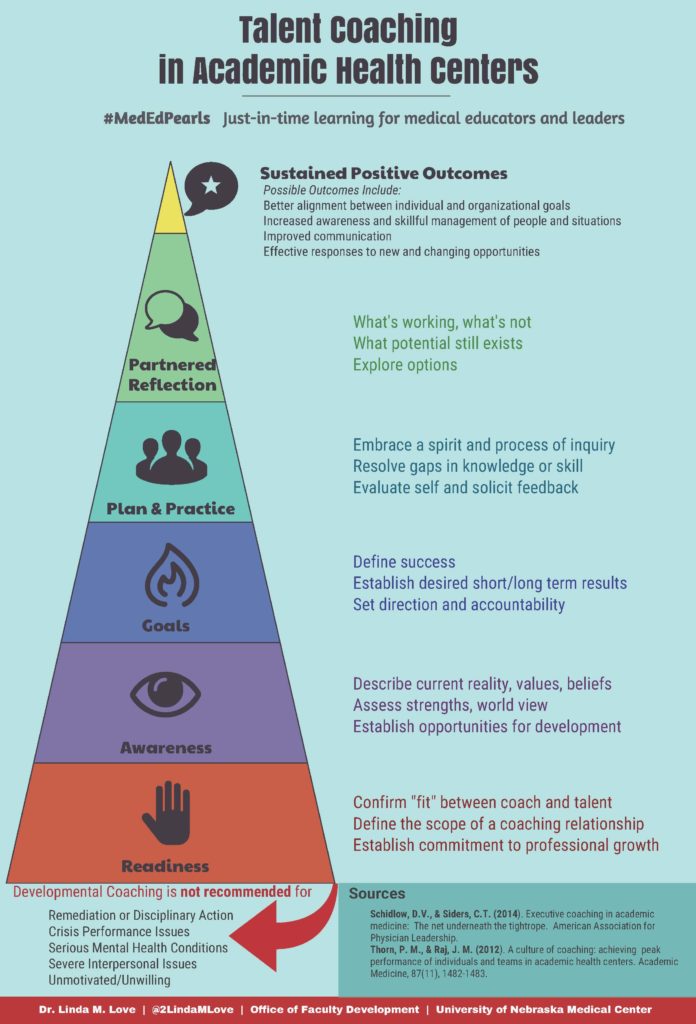 To get a better understanding of ACADEMIC COACHING, the American Medical Association Accelerating Change in Medical Education Coaching Handbook has just been released. Academic coaching aids learners by discovering opportunities found within a variety of information streams including direct observation, objective assessments, and goal attainment.
Both models, TALENT DEVELOPMENT COACHING and ACADEMIC COACHING, embrace the core concept that reflection and feedback are valuable throughout, and in support of, a successful career.
Tell us about coaching success stories, benefits, organizational resources, and important references on Twitter #MedEdPearls
---
About the Author
Dr. Linda M. Love is the Assistant Director of Faculty Development at the University of Nebraska Medical Center. She has over a decade of experience working with faculty development and continues to expand her skills in mentoring, coaching, adult learning, and higher education administration.