University of Nebraska Medical Center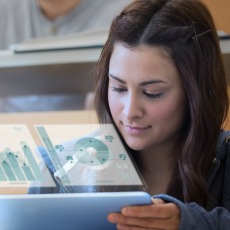 New technology continues to emerge and influence the classroom learning environment. Students now have immediate and unlimited access to digital content, resources, and databases. To capitalize on the wealth of available Internet resources, many educators are joining the Bring Your Own Device (BYOD) initiative, which encourages students to use their own personal electronic devices (smartphones, tablets) during class time to augment and support learning.
Do you allow students to bring their own devices? Are you promoting digital citizenship?
Continue to article
here
.