This Year's four key focus areas: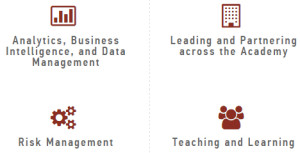 Please note: The virtual conference program includes a mix of webcasts and exclusive online sessions.
Download a program PDF to plan your schedule.
All times are listed in U.S. eastern time (UTC-14). Convert your time zone.
UNMC Information Technology Services has purchased two licenses for the Educause 2015 Virtual Conference. Additional licenses can be purchased for $350.
Contact leis@unmc.edu if you are interested in attending any of the Educause Virtual conference.